Fleeq chrome extension allows:
1. 4 different methods of taking a screenshot. Each shot goes directly into your image gallery in fleeq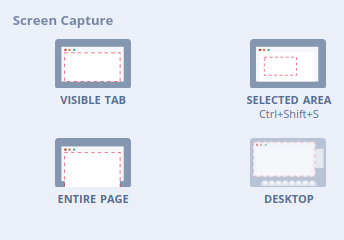 Selected area mode also allows interactive mode - you can click on the elements in the selected area and use combo keys to capture. This is the swiftest way to capture screenshots for your fleeq.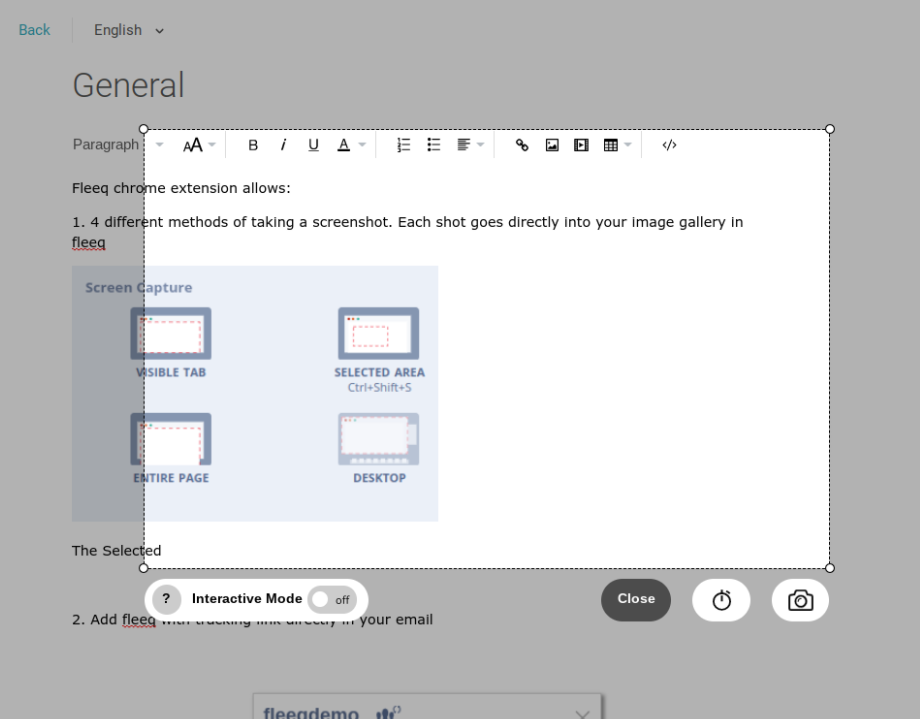 2. Add fleeq with tracking link directly in your email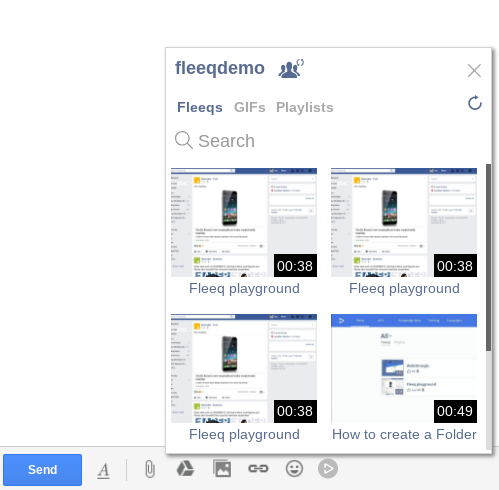 3. Browse you fleeqs, GIFs and easily access & control them from the browser